About Lisa
b. 2000
Toen ik zeven jaar oud was, werd er bij mij jeugdreuma geconstateerd. Een ziekte die niet erg vaak onder jongeren voorkomt en in mijn geval kon je ook niet aan de buitenkant zien dat ik ziek was. Toch moest ik vaak naar het ziekenhuis, kwam er thuiszorg en beïnvloedde het mijn leven. Gelukkig ben ik er in mijn tienerjaren van genezen, maar dat was niet vanzelfsprekend.
Doordat ik in deze periode een gevoel van onbegrip heb ervaren, vooral vanuit leeftijdsgenoten, vind ik het erg belangrijk om anderen het gevoel te geven dat ze er wel bij horen. In mijn fotografie focus ik mij dan ook vooral op onderwerpen als ziekte en inclusiviteit. Ik portretteer voornamelijk kinderen en jongeren en heb bijzondere interesse voor personen die op de een of andere manier te maken krijgen met onbegrip of veroordeling.
kvk 81920415
btw NL003618981B98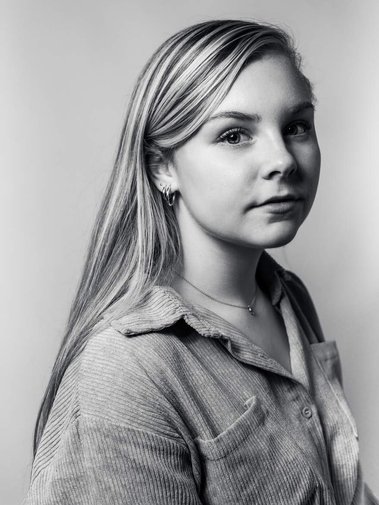 Subscribe to my newsletter! Sign up with your email address to receive news and updates.